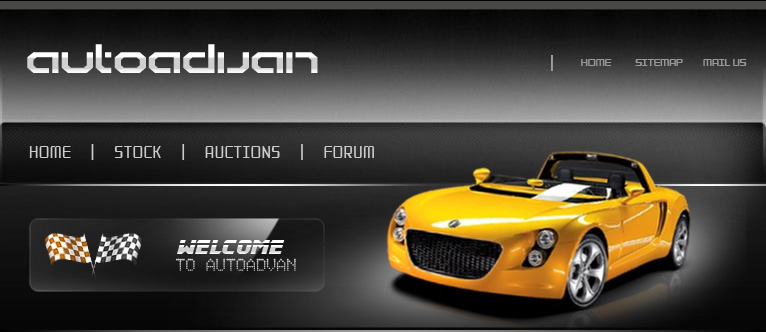 Terms and Conditions of Sale
Terms and Conditions of Sale
These terms apply to Stock vehicles (vehicles for sale at fixed price) only.
Condition of Sale
Auto Advan Limited acts as agents for these vehicles on behalf of motor companies. These are sold "as is" to the customer. All items are inspected prior to shipment by employees for damage and are shipped in good condition. Additional shipping insurance may be purchased on request. Vehicle is sold on a F.O.B basis (Free on board).
Customer Guarantee
Goods may be returned within 3 days of the goods arriving into the UK. We will refund to the customer the purchase price of the vehicle minus a restocking and cancellation fee of 50% of the goods purchase price.
Autoadvan As Agents
Autoadvan acts as agents only for your personal import, acting on behalf of companies that supply Japanese vehicles. We charge no fee for this service to the buyers of vehicles. Our roles and responsibility is one of advice, arrangement of shipping (By request) and documentation only (By request).
We describe all our vehicles as accurately as possible to the best of our ability. However for electrical items such as stereo systems, TV, Navigation systems we do not guarantee that these parts will work or be compatible in the owner's destination countries. This is due to differences in region codes and navigation discs needed for these to work. These are sold as seen.
Your purchased vehicle will be stored at a secure compound. If you wish to store it yourself please let us know. Autoadvan accepts no liability for any loss during storage. During shipment every effort is made to ensure safety of your vehicle and its contents. If any theft occurs Autoadvan accepts no liability. The issue has to be taken up with the shipping company by the customer.
We will ensure to the best of our ability all vehicles are secure and locked at all times at a storage yard. Autoadvan is however not responsible for any theft of items from vehicles prior to shipment or during shipment. Customers may use their own agents and arrange storage for your vehicle until shipment date. We offer this service free of charge.
Before collection of your vehicle checks should be made to ensure vehicle is in good running order. These checks include Engine oil and water levels. If your vehicle is driven with water or oil levels low then you risk damaging the engine. If there are any problems this must be reported to staff working at the port. We offer no warranty for the sale of our vehicles once driven away from the port. We will not be responsible for damage caused if safety checks are not performed. or if the required actions are not taken to keep your vehicle in good working condition.
Imported vehicles should taken to your service garage by a transporter company (we can offer you a quote if you wish to use a transporter company). A full service should be carried out before it is driven. The vehicles have been at sea and not been driven for one to two months. We will accept no responsibility for the mechanical condition of your vehicle if this procedure is not carried out.
We do not guarantee against perishable worn parts such as tyres and breaks as these are easily worn parts due to wear and tear of the vehicle being used. We are not able to check before shipment unless mentioned otherwise in vehicle descriptions.
Vehicles with aftermarket modified parts are not guaranteed as we are not able to determine the quality of these parts compared to the standard parts. Vehicles however are inspected on purchase and any faults are listed in vehicle descriptions.
It is the responsibility of the customer to find out the legal requirements for getting an imported vehicle on the road in their country. In the UK for a vehicle over 10 years old this is usually just a Rear fog light and speedo conversion. Under 10 years the vehicle will need a SVA test.
If you wish to enter into contracts with third parties, Autoadvan Limited accepts no liability for any loss, damage or costs as a result of your contract. Autoadvan may offer to arrange delivery for your vehicle however we will act as agents only for the haulage company and are not responsible for late deliveries. Vehicles are sold on a FOB basis.