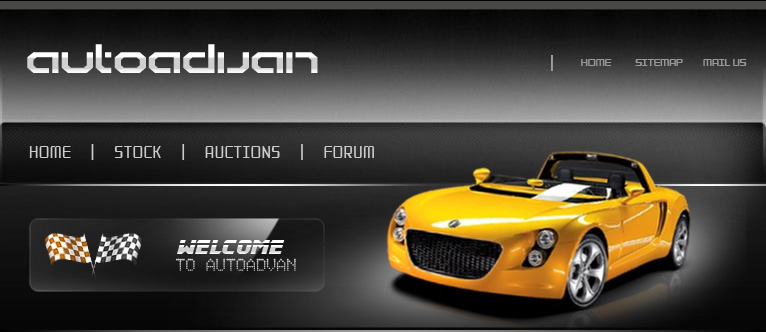 Auction Terms and Conditions
Below are our terms and conditions for the use of our auction bidding service.
1) Autoadvan Limited acts as agents only for the purchase of your vehicle from Japanese auction halls.
2) "We" (and related expressions like "us" and "ours") refer to Autoadvan Limited. A registered company in the UK
3) "You" (and related expressions like "your") refers to you the customer who has approached Autoadvan limited and wishes to purchase a vehicle using our services.
4) A deposit of £ 500 is required made payable to Autoadvan Limited before any bids can be accepted for vehicles in auction halls.
5) Payment of the £ 500 can be made through debit card or direct bank transfer to us.
6) If a bid is successful, you are required to pay us £ 400 for a successful bid on your vehicle. You will be informed of a successful bid by email and on your personal account homepage.
7) If a bid is successful you will be given 3 working days transfer the balance due to our Japanese partners. This is the FOB (Free on board) price. Payment method is by bank international telegraphic transfer only.
8) If a bid is unsuccessful you are free to request refund of your deposit or continue bidding until you are successful with a vehicle purchase from the auction hall.
9) Once a bid us forwarded to us, it becomes a legally binding contract between you and us and is indication that you accept our full terms and conditions.
10) If you fail to pay to us any amount on the due date we will issue a notice of non payment. If payment is not received within 7 days after notice of non payment then you are not entitled to your deposit back. We will be entitled to sell your vehicle in order to recover our losses.
11) Each vehicle from the auction hall has an auction sheet. This auction report can be translated for you at a cost of £ 5 per auction report. If you are not able to read the report yourself we highly recommend this service.
12) We accept no responsibility or liability for inaccurate translation of the auction sheet as we rely on trusted third parties for this service. The auction sheet is translated as accurately as possible by the third party company.
13) There is a bidding fee of £ 10 for each bid placed. You allowed 1 bid per day for each deposit you place with us. You are allowed to have unlimited translations of auction sheets.
14) Once payment for the vehicle FOB value has been made to our Japanese partners by Bank International Telegraphic Transfer your details will be forwarded to a shipping agent. They will then contact you to arrange shipment of your vehicle for you from a Japanese port to your required port in your destination country. If you wish to use a specific shipping agent please let us know.
15) If the vehicle requires shipment to your destination country which the shipping agent can arrange for you. We accept no responsibility or liability for late deliveries or vehicle damage from the shipping company or agent.
16) We will send you documentation needed for the registration of your vehicle by post to your specified address. We will also send the shipping agents the required documents to custom clear your vehicle.
17) Upon arrival we will advise and guide you through registration of your vehicle and SVA test if required.
18) Autoadvan Limited will ensure the information presented is correct to the best of our abilities. Any information which we are dependant on from third parties such as shipping agents, shipping companies and auction sheets we can not assume responsibility for any errors.
19) Our liability to you for any breach of contract or negligence shall be limited to and money paid to Autoadvan limited only.
20) We shall not be liable for any consequential loss including without limitation any loss caused by interruption of your business and physical damage to your vehicle through shipping and whether directly or indirectly caused by any breach of contract or by negligence by us or by any servant or agent of ours.
21) All disputes arising out of this agreement shall be subject to the exclusive jurisdiction of the courts of England and Wales. This contract is subject to the law of England and Wales.
22) If any part of these terms and conditions shall be found to be unlawful, it shall not affect the validity or enforceability of the remainder of the conditions.
23) If using the Oneprice.net service there is a charge imposed by Oneprice.net of 20000 Yen (Around 100 GBP) on each vehicle purchased.

Auction Hall Claim exemption clauses
If a vehicle has been purchased and there is a defect not mentioned on the auction sheet then a claim can be made by the customer to the Auction hall direct. There are 2 claim exemption clauses to observe. These are listed below.
Claim Exemption Clause 1
Any vehicle which may fit into any one of the following categories will be made exempt from any claims to the auction hall.
1. Those car which has been damaged and repaired (or un-repaired)
2. Those car which has done a mileage of over 100,000 Km
3. Those car which has been purchased below the price of Yen 200,000
4. Those car which has been first registered more than 10 year ago
Please make sure to read the contents of the auction sheet thoroughly and select your car with care.
Claim Exemption Clause 2
There are certain aspects of the car such as its clutch condition or braking ability that cannot be checked at the auction hall (as there is no room to drive or move the car at the auction hall). Although these aspects of the car are checked in our after-purchase checks, all auction rules states that any unmentioned defects which can be repaired with a replacement parts cost of under Yen 30,000 will be made exempt from any claims. In case our staff spots any defect that is not mentioned in the auction sheet, we will inform you the contents of the defects by e-mail. In case the defect is suspected to be of a serious nature and you wish to claim it to the auction hall, then the car must first be brought into authorized car dealer to find out the estimate of the cost for the repair work, then you must claim it to the auction hall. The fees involved in getting the estimate cost for the repair will not be covered by the auction hall, hence must be covered by yourself.In case the defect found at the after-purchase of the car was of the nature which we could not have observed at the auction hall prior to the purchase, please note that we will not be able to take any responsibility for that defect.